TOURNAMENTS
---
COMPETITION - EXPOSURE - EXPERIENCE
CHECK OUT OUR TOURNAMENTS.
SELECT YOURS & REGISTER NOW
---
Redhawks hockey offers top tier tournaments for elite players only. We beleive that strong competition is the best way for players to improve their game. We also hire top end coaches that have tons of experience in the business. In resume, Redhawks hockey offers a true hockey experience, not just another summer team!
.
Please fill in this application sheet if you want to take part in a tournament. Please note that the player information could be used in the tournament rosters given to scouts and teams at the tournaments. Your email, adress and phone numbers will be kept private as well as your coach information.
You must complete all space marked with this symbol: (*). If you don't, your request will be rejected.
Completing the application does NOT guarantee you a spot in any of our tournaments.
WHICH TOURNAMENT ARE YOU INTERESTED IN ?
Each tournaments is payable by Check or E-Transfer. No payments possible via the website. Email [email protected] for all the information
---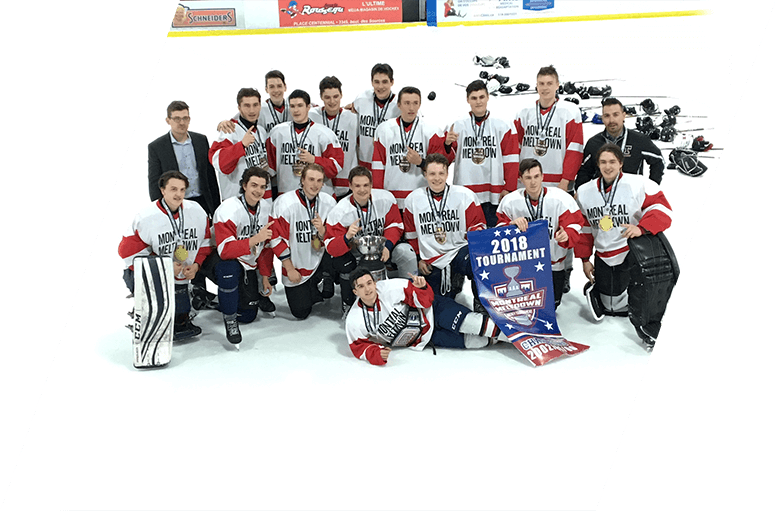 2018 CHAMPIONS
---
Redhawks White & Redhawks All Stars
5 players from the 2018 Champion team are currently playing in the QMJHL. PO Roy, Simon Lavigne, Samuel Desgroseillers, Thomas Sigouin and PO Bourgeois